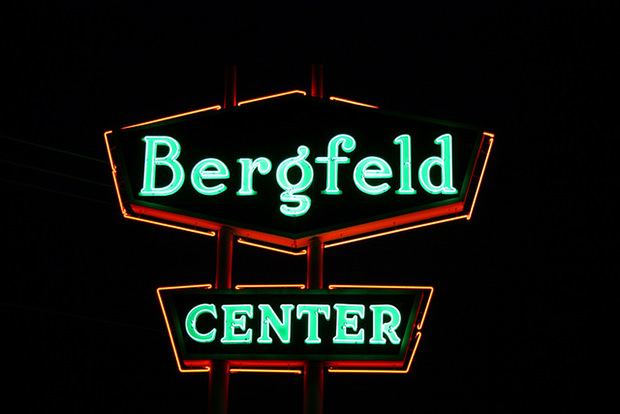 First in Tyler.
Bergfeld Center has a unique history in East Texas, and in Tyler. Bergfeld Realty Company was founded in 1882 when Rudolph Bergfeld started buying city lots and land in Tyler and East Texas. Bergfeld began developing the Azalea District in Tyler in the 1920s and by his death in 1930, owned commercial property in downtown Houston, Dallas and Tyler.

Julius A. Bergfeld, the son of Rudolph, returned to Tyler in 1932 after building a successful real estate business in Dallas, developing property between Southern Methodist University and downtown Dallas.

In the late 1940s, Julius A. and his son Julius L. Bergfeld, Sr., developed Bergfeld Center, a mixed-use commercial development several miles south of downtown Tyler. Bergfeld Center was the first shopping center in East Texas and one of the oldest in the state of Texas, behind Highland Park Village—and the same architect designed both.

Writer P.J. Furse states in a Tyler Today article that "other factors have contributed to the growth of south Tyler since 1932, but none have been so inspired as Julius A. Bergfeld's dream to build Bergfeld Center, an idea born of foresight, an ingenuity that ran twenty years ahead of its time."

Since Rudolph Bergfeld came to Tyler in 1878, his family's impact on the city has had far-reaching implications. Through the family's business ventures, they have provided homes and jobs to countless neighbors.

Rudolph Bergfeld served on the Tyler Board of Education, a tradition that continues even today as Andy Bergfeld holds a position on Tyler's School Board. This family's legacy of service to East Texas and, more specifically to Tyler is an example and inspiration to those who follow.
Distinctively Tyler. Uniquely Bergfeld.
For questions and concerns contact Bergfeld Realty at 903.592.1032.